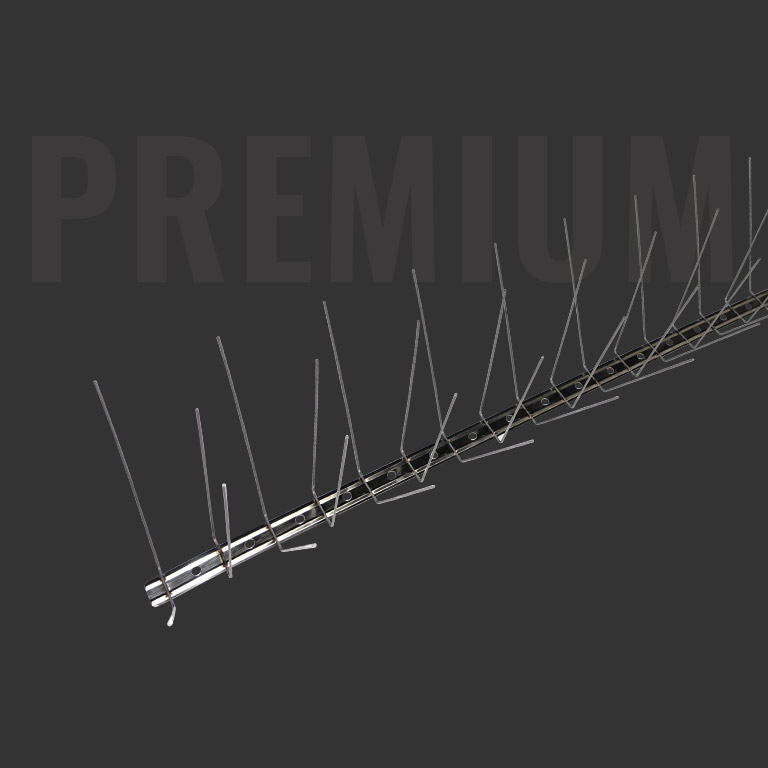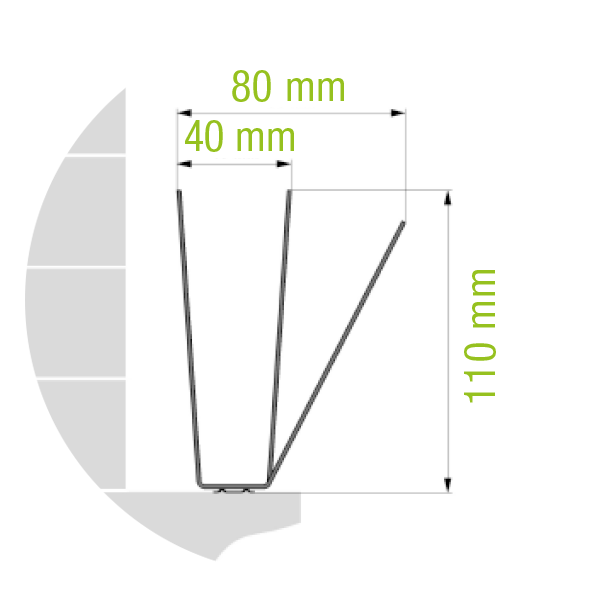 DESCRIPTION OF MODEL 80
The Premium 80 bird spikes are an ideal help in your fight against pigeons, sparrows, and other birds. The strips are 50 cm in length and entirely made of stainless steel. They are highly resistant, do not rust despite the rain and benefit from an exceptionally long service life. Please note that each strip can be divided into sections as required to adapt to the specifications of your infrastructure.
With its small spread ranging from 8 to 13 cm, the Premium 80 model is ideally placed in narrow spaces, such as cornices.